QA&TEST provides an unparalleled learning opportunity, not only through the presentations included in the program but also with its numerous networking activities to which SQS, the organizing company of the event, is pleased to invite our participants.
During the conference, you will have multiple chances to directly interact with the speakers, exhibitors and the rest of participants.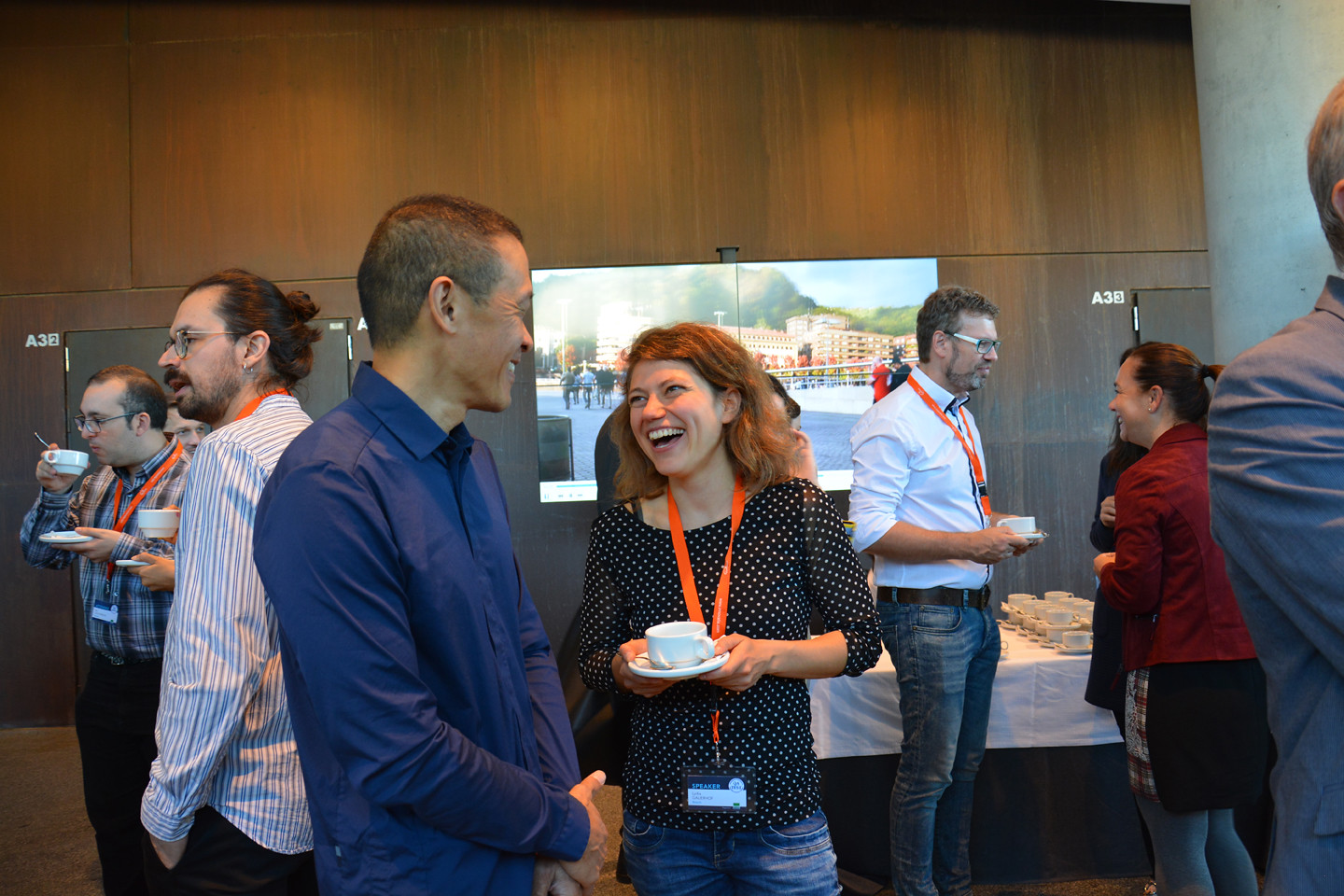 Coffee breaks
A break in the middle of the conferences to recharge. These pauses take place in the Hall of the Euskalduna Palace and are perfect for informal conversations while visiting the comercial stands. Additionally, during each coffee break, a Tool Lab session is held, allowing you to witness real-time tool demonstrations.
Lunches
The restaurants at the Euskalduna Palace, where QA&TEST is held, bring us a taste of the excellent Spanish and Basque cuisine during meal times. For 90 minutes, all conference participants are invited to enjoy a superb menu while engaging in lively conversations with speakers and fellow attendees.
Banquet-dinner
Speakers, attendees, and sponsors are invited to the conference dinner. It's the perfect conclusion to an intense day of presentations. When we're passionate about a subject, there's never enough time for conversation! The dinner is held at the Sociedad Bilbaína, a club founded in 1839, where we enjoy gastronomy in a unique atmosphere rich in experience and tradition.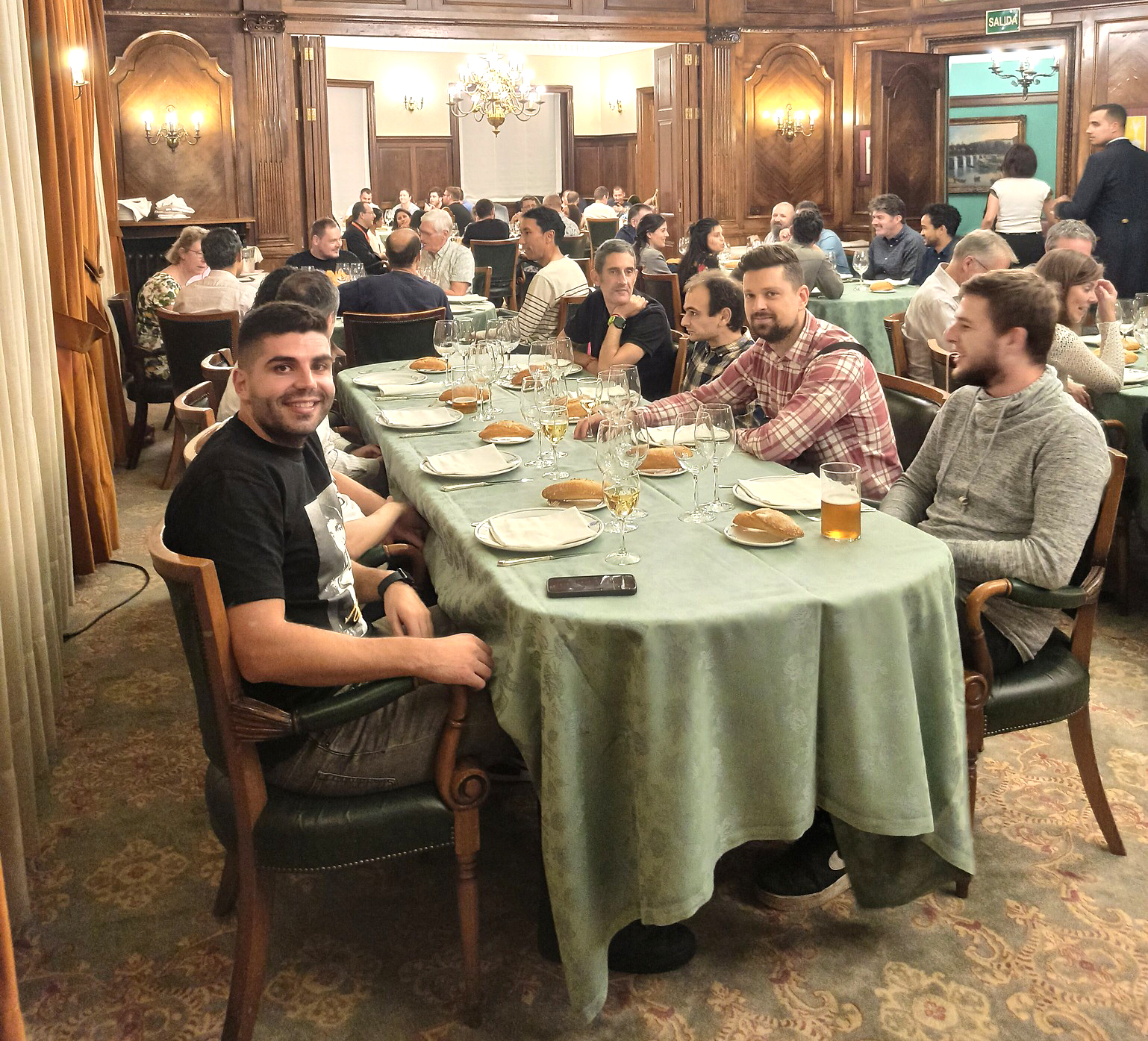 Farewell Cocktail
Upon concluding the conference, we offe a delightful farewell cocktail where you can savor the wonderful pintxos and tapas that are characteristic of our cuisine. It's a relaxed moment for speakers and attendees to reflect on the conference, share new insights, and discuss any potential concerns. This cocktail takes place at one of the restaurants in the Euskalduna Palace.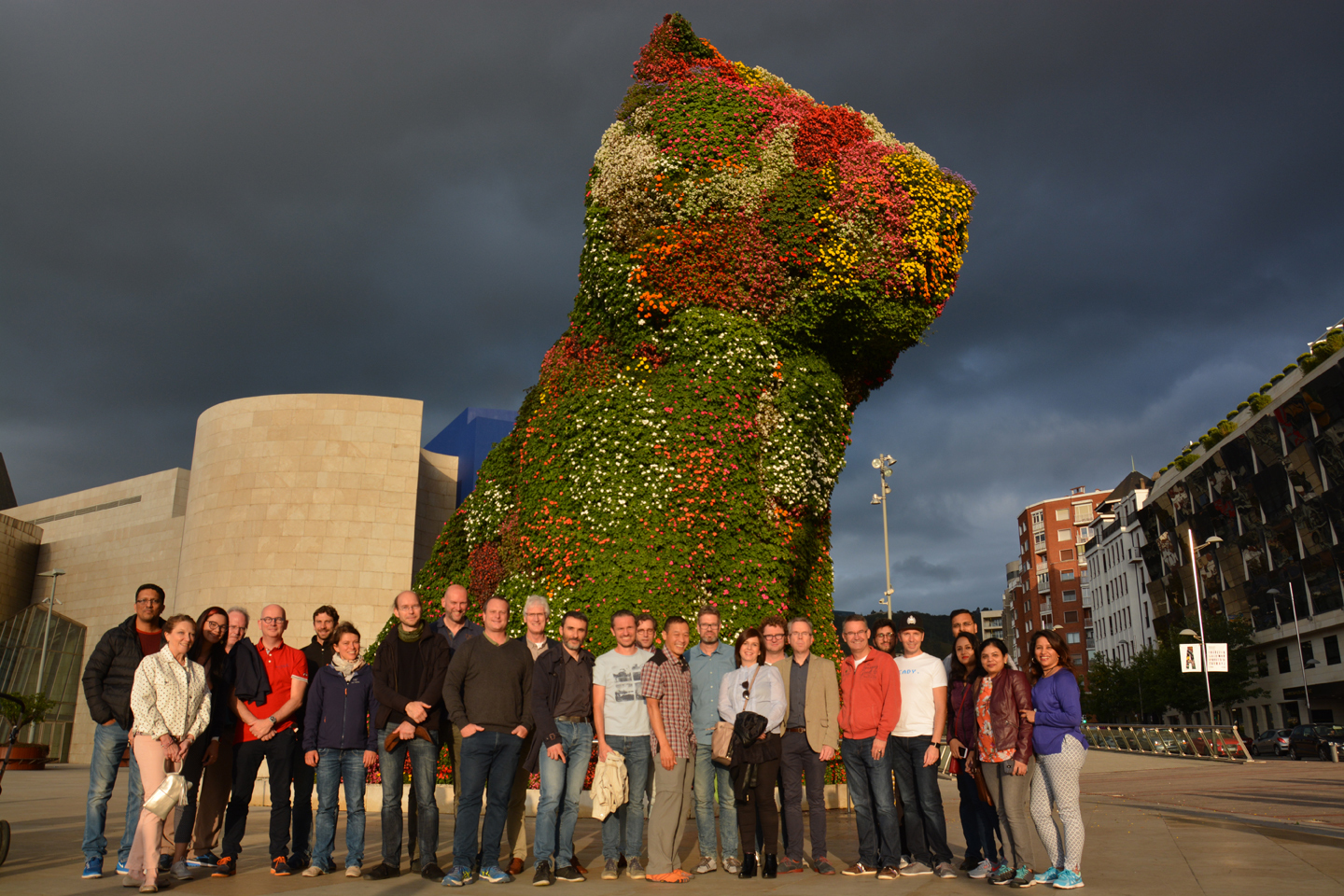 Warming up (only for speakers)
It's a source of pride for us to provide our speakers with exceptional treatment. The day before the conference, we offer them a warm welcome, including a guided tour (typically to the Guggenheim Museum) and a welcome dinner at a carefully selected venue. This allows us to get to know each other and gather strength for the three days of the conference.