This year QA&TEST Embedded goes ONLINE! We will have 3 conference days with Keynotes, live and on-demand lectures, specialized training in testing, networking and much more. All this from the comfort of your home. Get closer to the world of testing like you never imagined.
28 · 29 · 30 October
19th International Conference on Embedded Software Testing
Discover the new QA&TEST experience 100% online
The programme of this 19
th
edition of QA&TEST Embedded is completely new and online. The sessions, with speakers from all over the world, will be about the most trendy topics such as security management, security testing, IOT testing or AI testing, but covering as well traditional disciplines such as test automation, validation and verification strategies or testing techniques.
In addition, each keynote will address very interesting topics on test automation, continuous tests or environmental sustainability in ICTs, complementing the more technical presentations.
During the 3 days of QA&TEST Embedded online, you can also update your skills in the 2 courses that will be taught during the conference. Each of the courses will be 3 hours a day, with a total of 9 hours of training for each course, so you can enjoy it, review, analyze and prepare questions for the teacher.
You can see us live or on demand, contact speakers and attendees, and from home! Sign up now!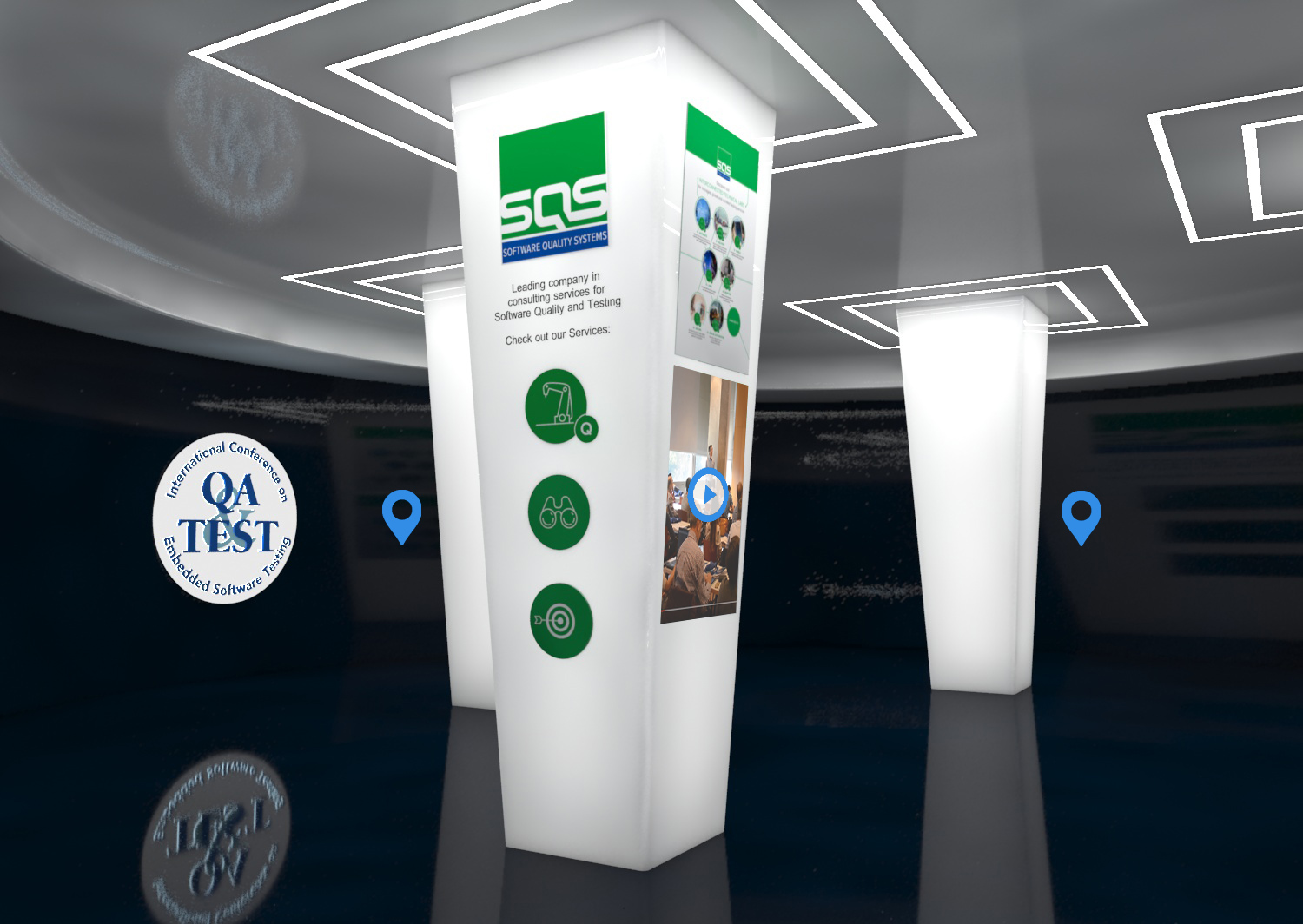 Do not miss this opportunity! Gain visibility and recognition to your brand in a three-dimensional space, fully navigable and online. Connect with a highly qualified audience of professionals linked to quality, such as developers, team leaders and project managers and present your products and/or services.