Tapani Jokinen
(Finlandia)
Keynote
29 de Octubre | 09:00 – 10:00
How Design Superpowers will Save our Planet
"Recycle and reuse" has become an increasingly common way of life for private consumers, but also for industrial enterprises. Still, many manufacturers continue to adhere to a creed of cost-effective, i.e. commercially rewarding, production. But what can companies and we as individuals do to develop sustainable products and to produce less CO2, and what does that really mean for the environment?
In 2020, it won't be enough for companies to simply acknowledge environmental concerns. Consumers today expect to see real commitment in the form of action. New legislation will create more momentum for change. The European Commission's Green New Deal and the 'right to repair' rules under the Ecodesign Directive will fundamentally change the way we design and manufacture products. New products have to be made easier to repair and maintain from the start and spare parts have to be widely available. Manufacturers are being encouraged to design products with the circular economy in mind.
In this talk, Strategic & Circular Design Consultant Tapani Jokinen from the Environmental and Reliability Engineering department of Fraunhofer IZM about his vision for a new designed world. On the practical side, the talk will summarise approaches to develop sustainable products and services from the Fraunhofer Ecodesign Learning Factory — a training program that focuses on advancing circular economy opportunities by emphasizing design thinking and lifecycle thinking. The user-centric ecodesign tools and methods we teach will help you minimize your products' environmental impact while maximizing the benefits for all stakeholders. The talk aims toelevate, changing the mindset towards embracing a Circular Economy.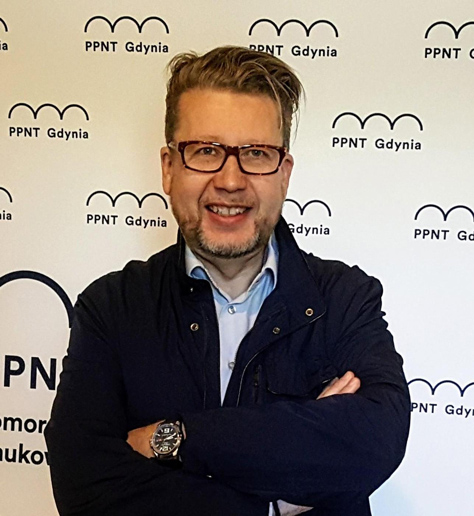 Tapani Jokinen is an internationally recognized strategic & circular design expert. His 25 years of extensive international experience in consumer electronics and strategic design give him a unique insight to build circular design capabilities, managing complex businesses, driving sustainability-led innovation, and developing products and services, which answers to the growing global demand for more sustainable products.
Tapani mentor companies in their transition from linear to circular economy by anticipate the sustainable futures and understand circular business opportunities, which helps clients to set up and deliver their circular economy strategy and make them more resilient with upcoming changes.
Besides his work as a design consultant at Fraunhofer IZM, he is the founder of TJ-Design, a creative consulting firm that fuses strategic innovation and design with sustainability business practices. He was Head of the Design Portfolio and Strategy at Microsoft / Nokia, where he was initial designer behind the iconic Nokia 3310.
Tapani is one of the authors of the Ecodesign Learning Factory program, as part of which he teaches and conducts training modules, innovation workshops, and lectures on circular design in seminars and conferences