Maryia Tuleika
Atlas Copco (Suecia)
Track 1: Test Automation
29 de Octubre | 12:00 – 12:45
Embedded SW autotesting: challenges and solutions
Even though test automation is a must-have on most of the software projects right now, it is not as common on embedded software projects. However, we strongly believe that test automation is an essential part of software development process and that many embedded software projects would benefit from adopting latest test automation trends.
The goal of this presentation is to give attendees an overview of how embedded software for industrial tools is tested, what are the main challenges when testing big and noisy machines and how we at Atlas Copco approach embedded test automation.
This presentation will guide the audience through common embedded testing problems we faced when building test automation in our company. Practical advice and solutions based on real life examples mentioned in this talk will help attendees to directly apply ideas on their own projects and motivate introduction of embedded testing initiatives.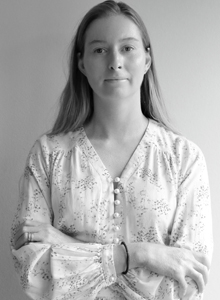 As experienced Test Automation Engineer Maryia has worked across multiple disciplines in both large and small technology companies as well as a consultant.
Maryias role at Atlas Copco now is to safeguard and drive test automation development to continuously improve tool embedded software excellence, promote knowledge sharing and deliver on sustainability, safety and quality commitments.
She has also enjoyed working as a Trainer, Mentor and Speaker, being passionate of sharing knowledge with her students and team members.
She believes that in the world of exponential thinking and disruptive innovation we need to enhance innovation culture, collaboration and that test automation plays a key role in securing rapid, yet stable development.