Itziar Ormaetxea
QA&Testing Lead at SQS (Spain)
Training
How to design and execute efficient load, stress and performance testing processes
This course will provide a practical approach to the successful implementation of Load and Performance tests and will show procedures to effectively deal with operational problems.
The importance of Load and Performance tests will be understood, the characteristics of the situations when these test must be carried out will be identified and, in addition, the structuring of a process of this kind will be shown and also the most suitable tools for every case.
What are and why are load and performance tests performed?
Current situation of load and performance requirements
Analysis of Load, Performance and Stress tests
The detailed process of Load and Performance testing
Planning
Script generation
Scenarios: definition, execution and monitoring
Analysis of the results
Load and performance test tools
Resources to be used in load and performance tests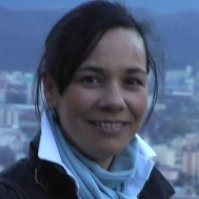 Your trainer will be:
Itziar Ormaetxea
Itziar Ormaetxea, with more than 20 years of experience in Software Testing and Quality departments, Itziar works since 2007 at SQS as a Software Testing Consultant and Project Manager . She is also responsable for the SQS Load and Performance Testing Laboratory accredited according to UNE- EN ISO / IEC 17025. Within SQS, she is also responsible for providing training in the areas Testing Fundamentals, Advanced Testing and Load and Performance Testing.